HEATING
Professional Heating Services in Greenwood
Professional heating services are just a phone call away! Contact us at (317) 881-7738 for furnace repair, heat pump services, and more! Click here to SAVE on your next service!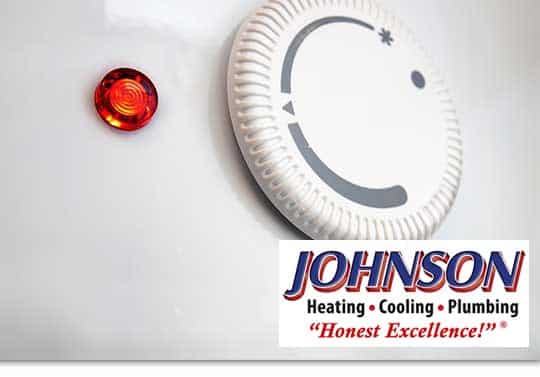 You don't have to worry about waiting in the cold for a heating repair, undergo the threat of frozen pipes and other serious problems when your heat system fails. Your heating system is not only important for your own personal safety and comfort, but also for the safety of the pipes and other plumbing fixtures in your home. This is why regular maintenance of your heater or furnace is recommended. At Johnson Heating & Cooling, we are here to help you handle all your heating needs. We serve customers across Greenwood and surrounding areas in Central Indiana.
Are You Maintaining Your Heating Units?
Whether you have a heater or a furnace, it is important to maintain your unit with regular maintenance and timely repairs. Before the cold winter months hit, we recommend a seasonal inspection that will help you avoid major problems when you need heat the most. Our routine check-ups will not only check for potential problems, but also give your heating system a high efficiency tune-up to help you save on your energy bills. Learn more about Safety and Savings through our Service Club.
So how often should you be having these regular inspections? Once a year is ideal. If you are noticing a lack of airflow, your utility bill becomes unreasonably high, or you don't have any heat at all, contact us for immediate help.
What are Common Heating Problems?
The part of your heating system that most often breaks and needs replacement is the heat exchanger. Heat exchangers will last anywhere from 13-20 years, with older models sometimes lasting longer (but losing most of their efficiency). Proper maintenance, regular filter replacements, moisture control, and keeping the coils clean will allow your heater or furnace to work to the fullest, giving you the most for your money.
Need Heat Pump Services?
The heat pump is an important component of your heating system. Heat pumps direct heat into your home during winter, while pumping heat out during the summer to keep your home cool. Heat pumps are used in place of furnaces, helping to reduce fire hazards in your home. Heat pumps will also help you save on your heating bill, whether you use oil, gas, or electricity to power your heater. Many heat pumps have efficiency ratings, so you can compare and pick the one most suitable for your needs.
Why Work With Johnson Heating & Cooling?
The technicians on our skilled heating team are tested and certified. We know how to work fast, but also efficiently, so you can get back to being comfortable in your own home. Our technicians receive ongoing education that keeps them up to date with the latest heating technology.
Remember, we won't show up in any vehicle. Look for the flag-draped blue vans and your neatly dressed Johnson Heating & Cooling technician. We won't step foot in your home without placing shoe covers on, making sure to keep your property clean. We look forward to providing you Service With a Smile!
Here are Johnson Heating & Cooling, our technicians are not only highly trained but are also dedicated to keeping your home protected. In business for over 45 years, we'll fix your heating system the right way, or it's FREE! Call us today at (317) 881-7738 for immediate service and a no-obligation estimate appointment.